What types of intraocular lenses, or IOLS, are available in Jacksonville, FL?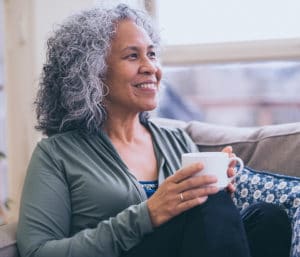 Cataracts are a condition that can impact one's vision. Because this condition cannot be reversed, patients will often experience a gradual worsening of their vision. Cataracts can result in poor vision due to fogging and clouding of the vision. Cataracts are one of the most common causes of vision loss in patients over the age of 40 and can eventually lead to permanent blindness. However, with proper diagnosis and treatment, patients in the Jacksonville, FL community and beyond can restore their vision, primarily with the placement of intraocular lenses, or "IOLs."
What is an IOL?
An intraocular lens is an artificial lens replacement that can be used to replace the natural lens when cataracts form. There are a few different types of IOLs, and many patients are unsure as to which one is best for their needs. Below is a sample of the IOLs available at Jacksonville Eye Center with Dr. Robert Schnipper:
• Aspheric IOLs – patients who have eyes that are not naturally spherical may benefit from the placement of aspheric IOLs. Aspheric IOLs match the natural shape of the eye and reduces complications that may arise with spherical IOLs.
• Toric IOLs – toric IOLs are premium intraocular lenses that are used to correct problems such as astigmatism, farsightedness, and nearsightedness. They have different powers in different meridians of the lenses, and also have alignment markings on them to ensure the lens is placed properly on the eye.
• Accommodating IOLs – another option is that of accommodating IOLs. These are lenses that are used for patients who do not have monofocal lenses. These are great for patients who typically use reading or computer glasses, as it can reduce the need for these corrective lenses by providing clear distance vision.
• Multifocal IOLs – Multifocal IOLs work in the same was as multifocal contact lenses do, offering additional magnification on different parts of the lenses. These may provide better vision than accommodating IOLs but may cause more glare or blurred distance vision.
Call Jacksonville Eye Center today
Dr. Robert Schnipper and his Jacksonville, FL team are here to provide new and current patients with their vision and eye care needs. If you are learning about treatment for cataracts and want to find out if you are a good candidate for cataract surgery and the placement of premium lenses, take the time to schedule an appointment at our practice by calling (904) 355-5555. Our facility is conveniently located at 2001 College Street and accepts patients interested in quality surgeries and treatments.
Posted in: IOLs