Cataract Surgery
What are Cataracts? How Do They Affect Me?
Cataracts develop when the natural lens of the eye becomes cloudy due to age, injury, or other eye diseases. Cataracts are very common in older people.  This lens is responsible for focusing light on the retina, so a cataract would cause the amount of light reaching the retina to diminish. Most of the time, cataracts develop slowly over time, causing vision loss and potential blindness if left untreated. Cataract surgery is one of the most common and successful surgical procedures in the world, restoring vision in patients and allowing them to continue their lives unhindered. Many patients notice immediate results following their surgery.
Schedule Your Consultation
What Causes Eye Cataracts?
The most common factor in the development of cataracts is age, though studies have not discovered exactly why the ocular lenses become less flexible and clear over time. Additional factors that may contribute to cataracts include:
Dietary habits that are lacking in antioxidants such as vitamins C and E, selenium, and beta-carotene (vitamin A).
UV exposure. Long term exposure to the UVA and UVB rays in sunlight has been named as a contributing factor to cataracts.
Radiation treatment for neck and head cancers may also increase the risk of cataract development.
Physical injury to the eye, including cuts or puncture wounds or a blow to the eye.
Smoking. This habit doubles the risk of cataracts. Those who are exposed to second-hand smoke also have a higher risk.
Medications such as prednisone carry a risk of cataract development.
Eye disease that increases inflammation within the eye.
Hereditary factors can also pose a risk of congenital cataracts that are present at birth.
Cataract Symptoms
Some common symptoms of cataracts may include:
    Painless blurring of vision
    Sensitivity to light and glare
    Double vision in one eye
    Poor night vision
    Fading or yellowing of colors
    Frequent changes in glasses or contact lens prescription.
Schedule Your Consultation
What is Cataract Surgery?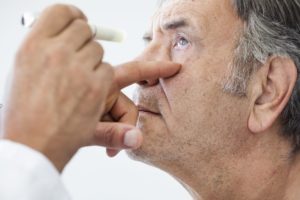 Cataract surgery has existed in this world for over a century, but it is the recent innovations in technology that have transformed this into a very safe and effective surgery. It's great to know that the success rate for cataract surgery is high when you are going into this situation. Today advanced artificial intraocular lenses have allowed patients to recover more youthful eyesight. Instead of dealing with glasses after surgery some patients may have the choice to upgrade to a new premium type of Intraocular lens (IOL) that will enable vision at multiple distances.
Reasons For Cataract Surgery
Surgery for Cataract Surgery is typically needed because the Cataracts may be interfering with your everyday activities. Because of this, Dr. Schnipper recommends getting Cataract Surgery if needed.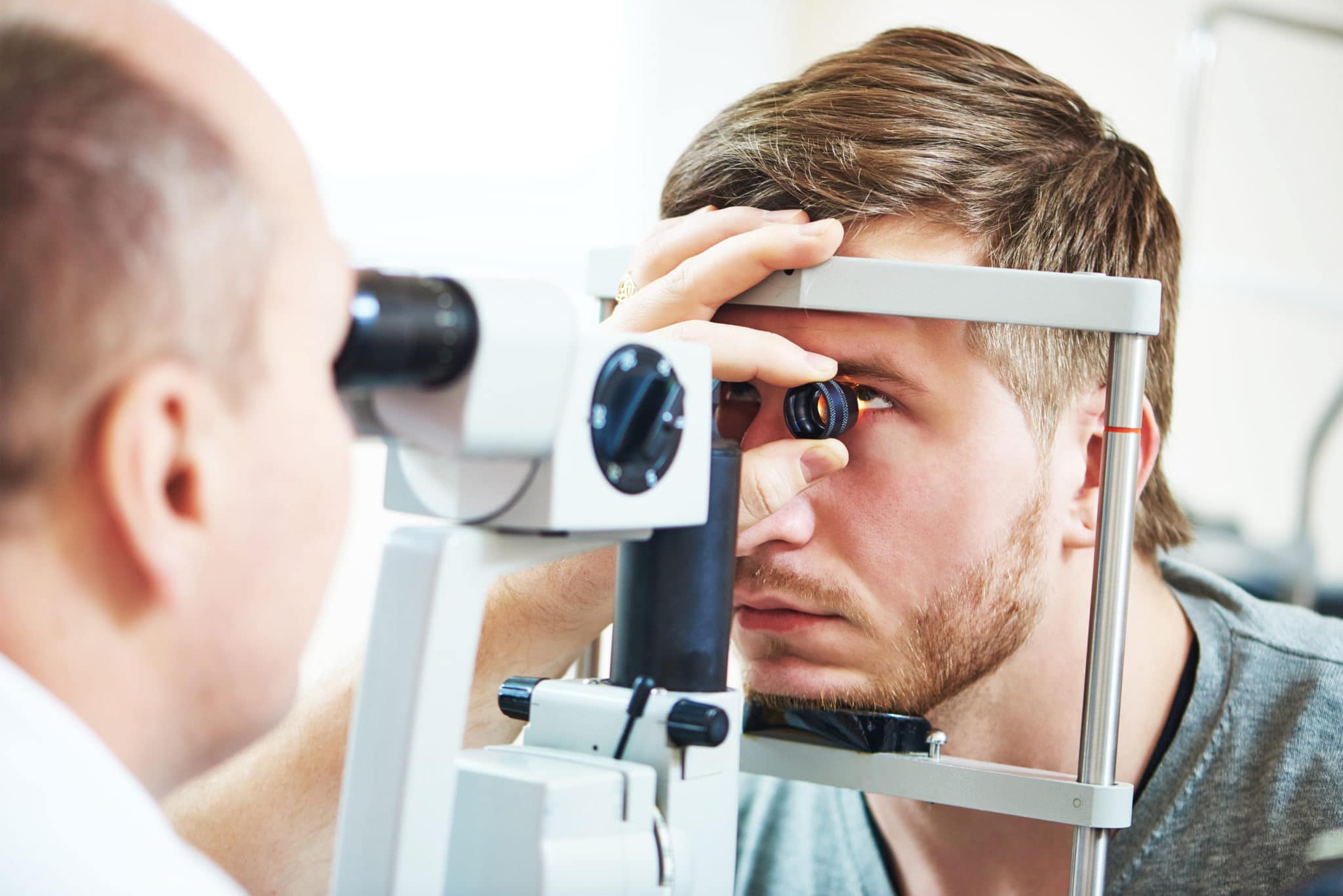 What are the Benefits of Cataract Surgery?
The results of cataract surgery are what most people view as the primary benefit. After this procedure, vision is expected to be significantly improved. Patients can see colors more vividly and objects and faces more distinctly than they could with cataracts. The success rate of cataract surgery is over 90%. With clearer vision comes additional benefits, including:
Reduced risk of falls
Improved ability to engage in hobbies and social activities
Increased safety overall
Better mental health
Improved self-confidence
Greater independence
Better quality of life
Am I a Candidate for Cataract Surgery?
Individuals over age 40 who are experiencing the symptoms of cataracts should talk with their eye doctor. A thorough consultation and examination can reveal the overall health of the eyes' lenses and the eyes themselves. If it is discovered that cataracts are responsible for changes in vision, treatment options can be discussed. In many instances, patients decide to manage vision with eyeglasses or contact lenses for a time. When these devices no longer provide the clarity that is needed for day-to-day activities, it may be time for cataract removal.
How to Prepare for my Cataract Surgery
Once cataract removal surgery is scheduled, detailed pre-operative instructions will be provided. Generally, pre-operative steps begin a few weeks before surgery. They may include:
A consultation and vision exam to help choose the best replacement lens option.
During the pre-operative visit, the doctor may discuss what to expect on the day of surgery.
Medications need to be discussed. Some may need to stop or be switched before surgery.
Patients need to arrange reliable transportation to their appointment. Their transportation should wait at the office and see them safely home.
The night before surgery, patients should avoid alcohol.
No food or drink should be consumed after midnight before surgery.
Patients should wear comfortable clothing for their appointment.
No makeup or perfume should be worn.
Call Our Jacksonville Office
What to expect during my Cataract Surgery

Before your cataract surgery, your eye must be properly cleaned and dilated. Here at Jacksonville Eye Center, we use a topical anesthetic before we make a small incision. An ultrasonic device will be inserted into the small incision to pulverize the hard yellow proteins that form the cataract and remove them from the eye. Dr. Schnipper will insert a folded intraocular lens through the original incision. This lens will replace your natural lens and stay in place inside your eye, providing you with a clear vision after the procedure. You will not be able to feel or sense the implanted lens in any way. The small incision will then self-seal itself without the need for stitches.
What Dr. Schnipper patients have to say
"Seeing Dr Schnipper for surgery has dramatically improved my quality of life. Not only do I no longer need glasses, but my current vision without them is even better than my vision was WITH THEM prior to the procedure. I recommend him to all my friends and family."

"A very professional eye group. The day of surgery, the staff kept me informed of what to expect and what was going to happen as well as what to expect with recovery. Overall, a great experience."

"Excellent service by the staff at the Jacksonville Eye Center. Dr. Schnipper did a great job. I can't say enough. I highly recommend this organization."
Cataract surgery options with dr. Schnipper
Once you have decided to have cataract surgery you will have a number of important decisions to make. The first item on the agenda is to select a skilled cataract surgeon. If you are seeking a cataract surgeon in Jacksonville, Dr. Schnipper would be more than happy to be your surgeon of choice. At Jacksonville Eye Center, we have the most up to date and modern surgery techniques available to our patients. Once you have selected a cataract surgeon it is time to understand what lens implant option will be the best. It's important to discuss your options with a qualified ophthalmologist. Your options will include monofocal lenses, multifocal IOL's or accommodating lens implants.
How Successful is Cataract Surgery?
Cataract surgery is a very successful operation. One and a half million people have this procedure every year and 95% have a successful result. As with any surgical procedure, complications can occur during or after surgery and some are severe enough to limit vision. But in most cases, vision, as well as the quality of life improves.
What is the Recovery from Cataract Surgery?
After cataracts have been removed and the new IOL has been placed, a dressing may be applied over the eye. The eye may need to be covered at all times for about one week. However, it may be sufficient to wear eyeglasses or a shield rather than a full dressing. It is necessary to protect the eye from being rubbed or bumped.
During the first week after cataract removal, patients should also refrain from lifting objects greater than 10 pounds or bending the head below the waist. Any activities that increase pressure inside the eye should be avoided, including exercise or straining of any kind.
Anti-inflammatory and antibiotic eye drops may be used for a few weeks after treatment to facilitate optimal healing. An eye exam is performed a few weeks after surgery to reach a final prescription for vision correction if needed.
---
How Long after cataract surgery is your vision blurry?
Recovering from cataract surgery is fast and relatively easy! Most patients will notice improved vision with their new lens within the first 24 hours. It is important that you follow the postoperative instructions provided by your cataract surgeon. It is important that you refrain from strenuous physical activity and from rubbing your eyes during the first few weeks after surgery.

How much does cataract surgery cost?
The cost of cataract-removal surgery varies depending on the extent of treatment (are both eyes being treated?) and the type of IOL that is selected. As vision-correcting options are considered, we provide details, including costs, to help patients make the best decision for their needs.
Is cataract surgery covered by insurance?
Cataract removal may be at least partially covered by vision insurance. Many companies that provide coverage for vision exams and eyeglasses or contact lenses also offer some degree of coverage for cataract removal. Patients should also contact their health insurance company to find out if medical benefits may be extended for this procedure.
Questions? Call Us
Discuss Your Options with a Professional
It is important that you discuss your vision expectations with your eye surgeon to determine the right premium lens implant for you. The premium lens will be inserted into your eye after your natural lens has been removed. Learn more about the premium lens implants offered at Jacksonville Eye Center.
What is Less Invasive Cataract Surgery?
In addition to the new lens implants available, less invasive surgical techniques have come to fruition to enable much faster healing. Despite the effectiveness of the cataract surgery, the preparation process may take weeks and various decisions will need to be made. Cataract surgery is one of the most commonly performed medical procedures, with over 3 million surgeries performed each year.
Why Choose Dr. Schnipper
Dr. Schnipper has continued to provide excellent services to many of his patients. See what they say about him:
"I heard from friends and coworkers that Dr. Schnipper is the one of best doctors for lasik. Because I had astigmatism in both eyes, I didn't want to take a chance by having just any doctor operate on my eyes just to save money. I met with Dr. Schnipper, and he said that I qualified for lasik. I did it. It's been a year since the surgery, and my vision is still 20/20. Thank you, Dr. Schnipper! My eyes are no longer irritated by contacts and my face doesn't feel bothered by eyeglasses."

"I have seen Dr. Schnipper for several years now. He removed a piece of metal from my eye. The office staff saw I was in pain and quickly was seen. I have never trusted a doctor the way I trust him. He is the man for eyes!!!!!"
Schedule a Consultation
To learn more about Cataract Surgery, contact Jacksonville Eye Center. Call our office today at 904-355-5555 to schedule a consultation. Our practice serves Jacksonville, Florida and surrounding areas.