Get rid of glasses and contacts with LASIK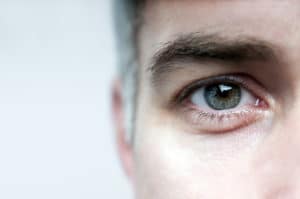 Many men and women who deal daily with eyeglasses and contacts often wonder how amazing it would be to ditch them for good. At this point, Jacksonville, FL area patients might start to consider the benefits of laser eye surgery to improve their vision and eliminate their need for corrective lenses. Dr. Robert Schnipper of Jacksonville Eye Center encourages patients to speak to him about the advantages of LASIK surgery.
What is LASIK eye surgery?
LASIK eye surgery is a common refractive surgery procedure that uses laser energy to improve a patient's eyesight. Laser light provides precision treatment and ensures amazing results for patients who have common vision problems, including:
Nearsightedness
Farsightedness
Astigmatism
Presbyopia
LASIK eye surgery is performed to permanently reshape the cornea, which is the clear covering of the eye. This improves the functionality of the eye, especially in the area of focusing light onto the retina to enhance vision.
How is LASIK surgery performed?
LASIK is done with the patient awake in the treatment chair. The eye is numbed with the use of a topical anesthetic. Then, a speculum is used to keep the eyelids open to keep the patient from blinking. A suction ring is then used on the eye to flatten the cornea and keep the eye from moving during the procedure. The laser light is then used to create a flap in the cornea and then sculpt the exposed corneal tissue underneath to shape the cornea before the flap is put back into position. The entire process is quick and painless.
Who is a candidate for LASIK eye surgery?
Adult patients who are interested in vision correction using LASIK eye surgery are invited to schedule an appointment with their doctor for an evaluation. Dr. Robert Schnipper can examine the patient to help them decide if this procedure is best for their unique desires.
Call Jacksonville Eye Center today!
Jacksonville, FL area patients who are interested in laser treatment to improve their vision are encouraged to book a consultation visit with Dr. Robert Schnipper today. The practice is located at 2001 College Street and can be reached by phone to request an appointment at (904) 355-5555.
Posted in: LASIK