Misleading LASIK Advertising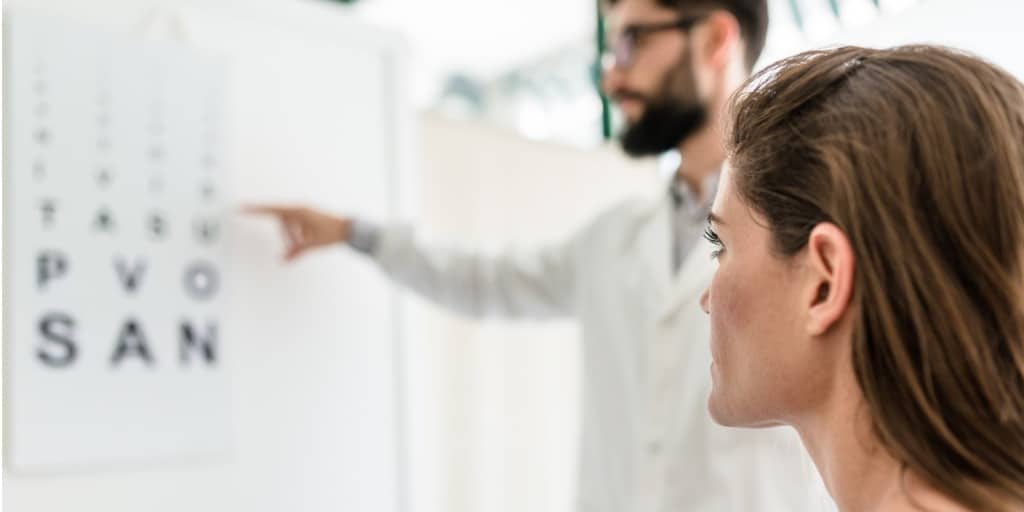 Misleading Lasik Advertising
Many organizations and experts recommend avoiding LASIK surgery centers with aggressive advertising campaigns. Such corporate and discount LASIK centers often employ "bait-and-switch" tactics by enticing customers with the promise of low LASIK eye surgery prices, then they add numerous fees to this low price depending on your eyeglass prescription and other factors. These "extras" are not disclosed in the original advertisement, but only when you enter their office. On the other hand, paying a higher price does not necessarily guarantee that you will get the best LASIK surgeon. To ensure that you find a skilled LASIK surgeon for your vision correction procedure, spend ample time researching the credentials, experience, and equipment of the LASIK surgeons in your area.
Dr. Robert Schnipper of Jacksonville Eye Center is proud to be part of the Truth in Vision Correction Surgery Advertising. This council that includes many independent, NCQA credentialed ophthalmologists has been formed to help show consumers how deceptive LASIK ads trick and confuse people using "bait and switch" methods.
Book Your Appointment Today!
Where is your LASIK Surgeon Based?
Is your surgeon based in the city where you are having LASIK? Or does he fly in and fly out of the city to do your procedure? Be wary of LASIK centers where LASIK surgeons are based on different cities and states. These surgeons fly in to perform your surgery and then fly out. What if you need to see your surgeon urgently? Most likely this will not happen and you will have to see another surgeon or technician from the LASIK center.
Another downfall of this is that all LASIK equipment is different…even if your surgeon uses the same brand equipment in several offices, each machine is calibrated a little differently. Dr. Schnipper is based out of Jacksonville and will be there before, during and after your LASIK surgery. He also knows his laser equipment extremely well, logging each procedure into a database to track its precision for each and every patient.
The Gimmick: LASIK starting from $299 per eye!
Did you know that only 1% of people seeking LASIK Laser Vision Correction meet the criteria for cheap LASIK?
Here is a sample of advertised price schedules:
$299 – $499 for the prescription range up to -1.0
$499 – $849 for the prescription range -1.25 to -2.0
$699 – $1049 for the prescription range -2.25 to -3.0
$899 and up for the prescription range over -3.25
$899 and up for the prescription range + Farsighted
If you call a LASIK center that subscribes to this questionable marketing and asks about the pricing their answer will start at $299 per eye. After a 90 minute examination, you will find the low advertised price will exclude the majority of patients and that the actual price for common prescriptions is not initially published or discussed. For example:
Astigmatism raises the cost on average by hundreds of dollars per eye and approximately 80% of people have this
Farsightedness or + prescriptions typically start at $899 per eye
Assurance programs or a "Retreatment Warranty" will increase the cost by hundreds of dollars per eye
Lifetime assurance programs are promoted the most when in fact the vast majority of patients will never need retreatment and when it is required it is typically in the first year after the procedure
Post-operative exams can be limited to 2 visits
Punctal plugs and post-operative medications are not included
Custom Wavefront procedures start at $1399 to $1649 and account for approx. 50% of LASIK procedures performed
The laser used at the advertised lowest price is not the latest FDA approved the technology
Often you will first meet the Surgeon on the day of the procedure
The overall national average LASIK price is $1967*
Keep in mind, you get what you pay for!  In reality "Only 3% of LASIK procedures are performed for less than $1,000 per eye." – AllAboutVision.com
Patient Testimonials:
"Had Lasik performed here in December 2020. I now have 20/15 vision and could not be happier! The whole process was easy and they explain absolutely everything about the process so there are no surprises. Dr. Schnipper is wonderful and very professional. You can tell that he is an expert in his field." – N.H.
"Had lasik done in 2006 fast forward 2020 still perfect vision. Dr. Schnipper is awesome." – J.K.
"I highly recommend Dr. Schnipper and his staff. I have always wanted LASIK for many years. The staff is very welcoming and made me feel really comfortable. Dr. Schnipper is very nice and intelligent and will make your experience very smoothly. If you ever thought of having this procedure done please contact there office. You will not regret it. It's the best decision I have made for myself." – H.
Schedule a consultation
Schedule a consultation with Dr. Robert I. Schnipper to hear the truth about LASIK Laser Vision Correction. Call Jacksonville Eye Center at 904-355-5555 for more information.