About Us
The Innovator in Sight
Welcome to Jacksonville Eye Center. We know you are here because you understand that few senses matter more than your sense of sight. And we're proud to be the innovator in sight in Jacksonville. From being the first to bring state-of-the-art technologies to Florida and the Southeast, to providing renowned professional care, Dr. Schnipper and his team are here to improve your vision…and Quality of life.
---
Robert I. Schnipper,M.D. Ophthalmologist. Teacher. Innovator.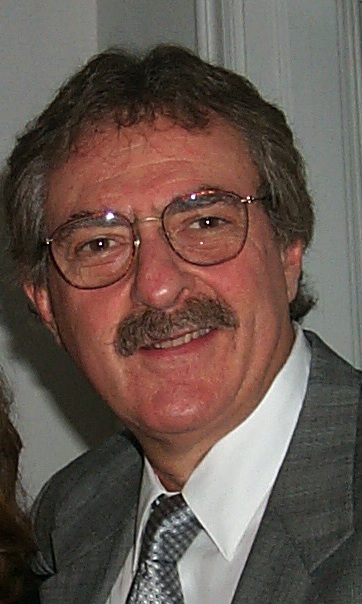 Dr. Robert Schnipper has been a very prominent and highly visible member of the Jacksonville medical community for many years. He founded the Jacksonville Eye Center in 1972, the Riverside Park Surgicenter in 1992, and has provided world class ophthalmic care for the people of Jacksonville and Northeast Florida since the beginning of his accomplished career.Dr. Schnipper introduced cataract surgery with lens implantation to Jacksonville in 1974…..this procedure is still the most important and widespread treatment for cataracts in the developed world today. He also pioneered Radial Keratotomy ( RK ), Automated Lamellar Keratotomy ( ALK ) and LASIK in the Jacksonville area, all treatments for myopia.
In 1980, Dr. Schnipper brought RK to Northeast Florida, as the first eye surgeon to perform this procedure for the treatment of myopia (nearsightedness) in Jacksonville. Because of the success of this revolutionary treatment for myopia, other ophthalmologists eventually began to treat this condition with the same procedure and RK became the first in a series of surgical procedures to eliminate myopia.
Dr. Schnipper in 1993 introduced a new technique, Automated Lamellar Keratotomy ( ALK ), and in 1996, he brought LASIK to our community, and has performed this procedure for thousands of people since.
During the past 15 years, Dr. Schnipper has continued to provide the latest and most advanced state of the art techniques and refinements for vision correction surgical treatment for myopia and other vision problems in Jacksonville. People have come from all over the United States and in fact many foreign countries to have their surgery performed by Dr. Schnipper.
Dr. Schnipper's interest in ophthalmology began at a very early age. His young sister became blind as a result of an incurable brain tumor. While still in high school, Dr. Schnipper dedicated his life's work to finding treatments and cures for eye diseases and blindness.
He received his college education at Tufts University, studied medicine at the prestigious Northwestern University Medical School, where he did research and published his collaborative work in INVESTIGATIVE OPHTHALMOLOGY, the leading research journal in the field.
After serving our country in the United States Public Health Service and the United States Coast Guard, he completed his training in ophthalmology and ophthalmic surgery at the renown Manhattan Eye and Ear Hospital. While there, he worked with Dr. Charles Kelman, the father of modern cataract surgery. Dr. Kelman invented the Kelman Phaco-emulsification Cataract method, which rapidly became the standard of care for cataract surgery. Dr. Schnipper was actually the 7th eye surgeon in the entire world to perform phaco-emulsification.
Dr. Schnipper has lectured to and taught ophthalmologists from around the world, has published many articles about his cataract and vision correction surgery techniques and experiences, and has the distinction for having the longest experience in the world performing phaco-emulsification for cataract surgery. He has performed more than 27,000 cataract and lens implant operations.
Dr. Schnipper has been a very active member of the Jacksonville Community for many years. He is Past President of the North East Branch of the Prevent Blindness Society, and has taught at the Jacksonville Health Education Program and at the University of Florida Medical School. He has served as team ophthalmologist for the Jacksonville University basketball team, and is a member of the Florida Medical Association, the Florida Society of Ophthalmology and the Duval Medical Society. As a leader in the treatment of eye diseases in the community, he has made an enormous contribution to the medical world of North East Florida.
---