LASIK Eye Surgery
in Jacksonville, FL
If you are looking to free yourself from glasses and contact lenses, there is a very good possibility that you are a candidate for LASIK. If you have been considering LASIK to correct your vision, Jacksonville Eye Center has been voted the best LASIK eye center in Jacksonville, Florida. Our Board Certified LASIK surgeon, Dr. Robert I. Schnipper has been an industry leader for over 30 years. He also has been voted the best LASIK surgeon in Jacksonville. Learn more about LASIK at Jacksonville Eye Center and take our LASIK self-evaluation test to see if you are a candidate.
Try Our LASIK Cost CalculatorContact Us Today!
---
What is Lasik?
LASIK, or In-Situ Keratomileusis, is the most commonly performed vision correction surgery that treats nearsightedness, farsightedness, and astigmatism. Millions of people around the world have already discovered that LASIK will give them a clear vision and freedom from glasses as well as contacts. Our LASIK surgeon, Dr. Robert I. Schnipper uses the latest blade-free laser vision technology to provide his patients in Jacksonville, Florida clear vision without glasses.
What is the success rate for LASIK?
Don't let misinformation on the internet fool you — LASIK is one of the most successful surgeries performed, and its success is documented with thousands of clinical studies measuring visual acuity and patient satisfaction.
The latest research reports that 99 percent of patients achieve better than 20/40 vision. More than 90 percent achieve 20/20 vision or better. LASIK has an incredibly high satisfaction rate of 96 percent of patients satisfaction. This is the highest rate of any elective surgery. These statistics are found in the Journal of Cataract & Refractive Surgery, but they are available from different sources.
These are remarkable procedures, enabling patients with poor vision to see clearly without glasses, usually for the first time in their entire life. In the 20+ years LASIK has been performed in the U.S. doctors like Dr. Schnipper have improved the vision of over 19 million people. That's nearly 8 percent of the adults in the U.S.
Choose Dr. Schnipper As Your LASIK Surgeon
Dr. Schnipper is a Board-Certified LASIK Specialist and has been a leader in ophthalmology in Northeast Florida for more than 25 years. Robert I. Schnipper, MD was voted the Best LASIK Eye Doctor and Jacksonville Eye Center was voted the Best LASIK Eye Center by Folio Weekly Magazine (Best of Jax).
---
Benefits of LASIK
Here are some of the many benefits of LASIK for vision correction:
Your vision improves immediately after the procedure. An estimated 95% of patients who undergo LASIK improve their vision to 20/40 or better, while 85% return to 20/20 vision.
In the vast majority of LASIK procedures, no bandages or stitches are required.
There isn't any pain during the procedure.
Patients usually have a dramatic decrease in the need for glasses after surgery, with many not needing glasses or contacts at all.
Results are permanent! Your eye prescription can change over time, but a follow-up procedure down the road can address that.
candidates for LASIK eye surgery
If you are considering LASIK laser vision correction, it is critical that Dr. Schnipper performs an evaluation. At the Jacksonville Eye Center, Dr. Schnipper evaluates all potential patients to see if they are candidates for LASIK or if a different procedure would be best.
Generally, if all of the following apply to you, you may be a good candidate for LASIK:
At least 18 years old
No severe diabetic eye disease or severe glaucoma
Stable glasses prescription for one year
Have a prescription from -11.00 diopters of nearsightedness up to +6.00 of farsightedness, or astigmatism of up to 6.00 diopters.
If you have been told in the past that you are not a candidate for LASIK, this may no longer be the case! Advancements in technology allow Dr. Schnipper at the Jacksonville Eye Center to treat a wider range of patients due to our advanced blade-free LASIK technology. Schedule your free consultation today to see if you are a candidate! You can also take our LASIK self-evaluation test.
WHAT DO I NEED TO DO BEFORE GETTING LASIK?
There isn't much preparation necessary for these procedures, but there are a few things you'll need to do:
Drink water leading up to your procedure — It can be toasty here in Jacksonville, and you never want to become dehydrated. This is especially true heading into your LASIK procedure with Dr. Schnipper. Dry eye can be a common after-effect from LASIK surgery, and being hydrated helps keep your eyes lubricated.

 

Stop wearing your contacts

— You will need to stop wearing contact lenses for at least one week prior to your surgery. If you wear hard contacts, that period needs to expand to one month. This allows your eyes to rest prior to your LASIK procedure.

 

Get a driver

— You are not allowed to drive after having LASIK, so be sure to line up a friend or family member who can drive you to and from your appointment.

 

Don't wear any lotions, makeup, or perfume

— On the day of your LASIK procedure take a shower and clean your face, but don't put on any makeup, lotion, or perfume.

 

Avoid swimming for a month or so

— For about one month after your LASIK surgery, it's a good idea not to swim in lakes, the Gulf, or pools. This is simply a precaution to avoid possible infection, although this is a rare possibility. If you wear goggles, you should be fine.
The LASIK Procedure with Dr. Schnipper
After Dr. Schnipper has determined that you are a candidate for LASIK and your pre-operative evaluation has been completed, you are ready to have the procedure. On the day of the procedure, your eyes will be numbed with anesthetic drops, and you will be given valium prior to being escorted into the LASIK suite.
First, Dr. Schnipper applies a suction ring that will hold your eye steady and maintains constant pressure. Next, Dr. Schnipper will then will create a thin corneal flap using a blade-free device called the Intralase Femtosecond laser. Dr. Schnipper then lifts the corneal flap and applies the Allegretto Wavelight excimer laser to the exposed interior surface of the cornea. The computer-controlled excimer laser removes a predetermined amount of tissue under the corneal flap on a microscopic level to reshape the cornea.
The flap is then repositioned over the treated area and the procedure is finished. The corneal flap serves as a natural bandage, which eliminates the discomfort associated with other types of vision correction surgery, and speeds up the healing process.
Is Laser Eye Surgery Painful?
There isn't any pain with LASIK surgery. First, we will give you medication to help you relax. Then, when you're in the chair for the procedure, we will place numbing drops into your eyes. These drops keep you from feeling anything in a few minutes of the procedure.
Afterward, your eyes may itch, burn, or be watery. Your vision could be blurry for a day or so. But there is little, if any, pain afterward.
Do I have to be awake during my LASIK procedure?
 This is a common concern heard by Dr. Schnipper. But it is a fear that often stems from the patient not fully understanding the procedure. These are not like most surgical procedures, as you won't be under general anesthesia with hours of pre-and post-operative time. The reason you need to be awake is so that you can focus on a red light. This steadies your eyes. Beyond that, Dr. Schnipper uses a state-of-the-art laser that features built-in tracking, allowing it to expertly follow any eye movement to ensure effective, safe, eminently accurate surgery.
Patients tell us they are worried they will "mess up" their surgery by blinking or moving, hence they don't want to be awake. This isn't possible. Your head is completely stabilized, and we place specialized eye retainers to prevent blinking during the short procedure.
How Long Does LASIK Eye Surgery Take?
A LASIK procedure usually takes about 10 minutes to perform.
---
LASIK Patient Testimonials
"I had the Monovision Lasik! It's amazing!!! I was blind as a bat and now I can see everything!! I have waited at least 15 years to have Lasik Eye surgery performed and it WAS WORTH IT!! Dr. Schnipper and his entire staff are completely amazing and I feel like I will forever be a part of their family. Don't waste your time going to anyone else, I promise you, you'll have the best experience of your life at Jacksonville Eye Center" – Robbie S.
"Amazing results after just 24 hours! Dr. Schnipper is hilarious and very personable, I recommend this institute to anyone getting LASIK eye surgery! Awesome staff and my vision is 20/20!" – Baylee J.
"A wonderful experience from start to finish! Very friendly and helpful staff. Anyone looking for an eye doctor or to have lasik, Dr. Schnipper really is the BEST! I really liked the full disclosure and the feeling that I was in great hands the whole time. Thank you so much to a wonderful team!!" – Annette James
---
What Should I Expect After a LASIK Procedure?
Shortly after your brief surgery, we'll examine your eyes. We'll give you some prescription eye drops to prevent infection and inflammation and to keep your eyes moist. After your surgery, you may have some slight itching or burning in your eyes, and you'll probably have some additional tear production. These are normal signs of the healing process.
Will LASIK impact eye power?
 LASIK reshapes your cornea; it doesn't in any way affect the focusing power of your eye. This is controlled by the lens, which changes to allow focus on objects at different distances. When you look at objects that are far away, muscles in your eye relax and your lens looks like a slim disc. When you look at objects that are close to you, muscles in your eye contract and make your lens thicker.
LASIK reshapes the cornea to correct refractive errors in your vision. The cornea bends the light coming into your eye onto the retina in the back of the eye. If the cornea isn't perfectly shaped, it creates errors in this bending of the light. These are refractive errors, and this is when a person is either near- or farsighted.
Recovery From LASIK Vision Correction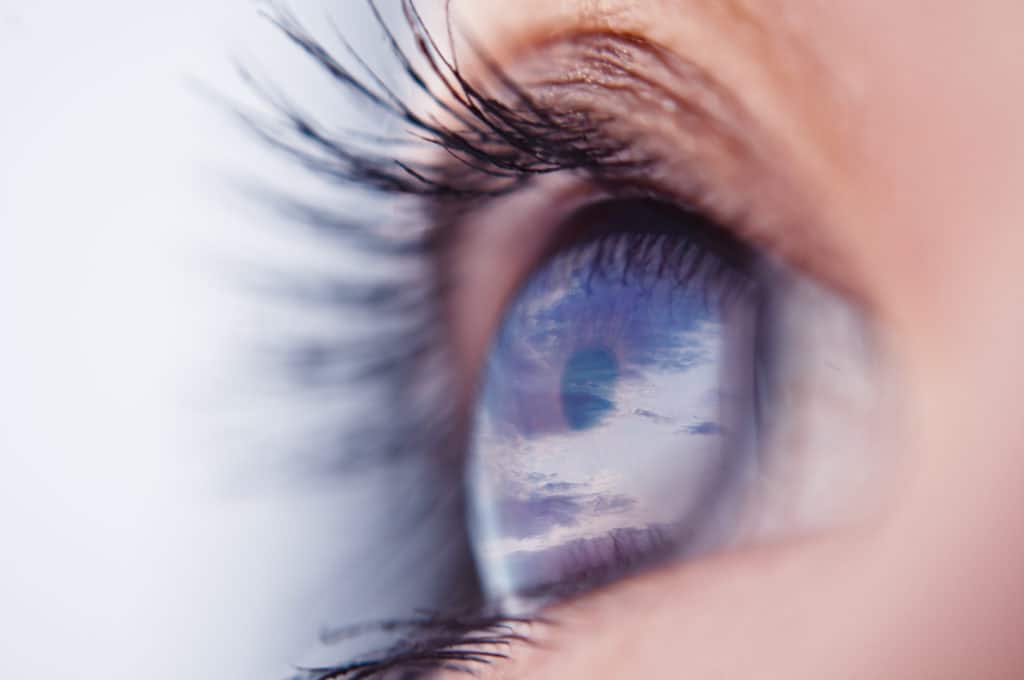 Healing after LASIK occurs very quickly. In most patients, vision is normal within eight hours and then continues to improve over time. In some cases, it can take a few months to reach the full extent of your vision improvement. But in other patients, results are visible within a few weeks with dramatic improvement in just hours.
Is Lasik Eye SURGERY safe?
LASIK surgery is safe and successful in the overwhelming majority of cases. Still, as with any surgery, there are some risks. We'll discuss these with you prior to your surgery.
How Long Do The Results Of LASIK Last?
During LASIK, your cornea is permanently reshaped to correct the refractive errors. This means your vision refractive errors reduce dramatically or remove completely (and you have 20/20 vision). Your eyes can change, however, and could require a follow-up procedure if they do.
Will LASIK impact my night vision?
 In about 20 percent of people who have LASIK, there can be glare or halos around lights at night. These are usually temporary side effects and resolve in from 6 to 12 months. In a rare number of people, they can linger. This can be corrected by the person having revision LASIK surgery or wearing glasses again.
Does LASIK Surgery Help with Presbyopia?
Presbyopia is a near-universal human eye condition that occurs when people turn 40. In presbyopia, the eye loses its ability to focus effectively on close-up objects. Presbyopia occurs in the lens of the eye, not the cornea. LASIK doesn't make presbyopia worse or make its onset sooner. Presbyopia, not declining results from your LASIK procedure, would be the reason you could need reading glasses after your 40th birthday.
Schedule a Consultation
If you are interested in LASIK for vision correction, contact our Jacksonville Eye Center. Call us at 904-355-5555 to schedule a free consultation with Dr. Robert I. Schnipper. Our practice serves Jacksonville, FL, and surrounding areas.