Using the Kamra Inlay to Eliminate the Need for Reading Glasses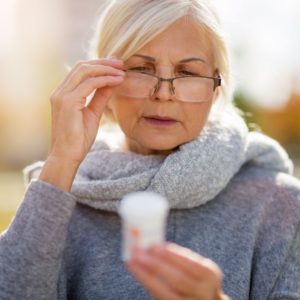 Patients who wear reading glasses may be tired of carrying them around while they're out and about to read restaurant menus or medical forms at their doctor's office. At Jacksonville Eye Center, Dr. Robert Schnipper is pleased to offer other options for treatment when it comes to improving reading vision. One solution is the KAMRA inlay.
What is the KAMRA inlay?
The KAMRA inlay is a special corneal inlay, or optical device, that the doctor will insert into the cornea. These devices look like small contact lenses and are surgically put in place by a professional. The idea behind the KAMRA inlay is to improve vision and eliminate the need for reading glasses. It can also be used for patients who have presbyopia.
During the eye procedure, Dr. Robert Schnipper will place the KAMRA inlay deep into the cornea into the thick middle layer called the stroma. By doing so, these inlays are extremely stable and provide predictable, long-lasting results. They are often the most preferred treatment for those who are interested in ditching their reading glasses for good!
Can KAMRA inlays be combined with other treatments?
Our ophthalmologist may encourage patients to integrate other procedures at the same time as their placement of KAMRA inlays. In fact, other corneal surgeries such as LASIK surgery can be completed at the same time as corneal inlays. This can reduce overall healing and recovery time while providing many more benefits at once. However, some patients have corneas that are too thin that are not considered appropriate candidates for LASIK or PRK, making KAMRA corneal inlays the best solution for these individuals.
How long does the procedure take?
Patients who are considering KAMRA inlays are often curious about the length of time needed for the procedure. This treatment takes less than 15 minutes for most patients and can be done right in the eye surgeon's office.
Are you ready to learn more about the KAMRA inlay?
Contact Dr. Robert Schnipper and his associates at Jacksonville Eye Center in Jacksonville, FL to discuss your options. The practice is conveniently located at 2001 College Street and can be reached by calling (904) 355-5555.
Posted in: KAMRA Inlay