Reasons to Consider Lasik Eye Surgery for Vision Correction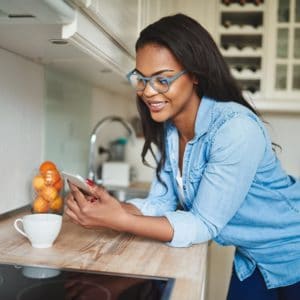 The ability to improve vision and see clearly without contacts or eyeglasses seems like a fairy tale for the millions of people around the United States who are faced with vision impairment in one form or another. While contacts and eyeglasses are wonderful options for patients who need vision correction services, they may be expensive to maintain and may make it difficult to participate in certain activities. Additionally, patients may be embarrassed that they need corrective lenses. With continued advances, patients now have other options they can consider such as LASIK eye surgery. LASIK eye surgery is a fast and simple procedure to restore one's vision and eliminate the need for corrective lenses.
Below are just a few reasons to consider this treatment:
LASIK eye surgery
Takes approximately ten minutes per eye, making it a fast and effective procedure
Is performed without any pain due to the anesthetic eye drops offered
Offers fast recovery for patients, with most patients returning to work, school, and other activities within days
Provides high rates of satisfaction with the results
Can treat a wide range of problems including astigmatism, myopia, and hyperopia
Rarely results in complications
Has few side effects, such as dry eyes and temporary disturbances in vision, but these are often short term and clear up on their own
Will save money for patients over the course of their lifetime
Can improve one's self-confidence and self-esteem
Eliminates the need for corrective lenses after treatment
Is performed at our practice by qualified, experienced doctors
Is a reality for many adult patients who no longer want to wear corrective contacts or eyeglasses
Request an appointment today to discuss candidacy for LASIK surgery
At the Jacksonville Eye Center, Dr. Robert Schnipper and his team are pleased to offer solutions for patients such as LASIK eye surgery. If you live in the area of Jacksonville, FL and are ready to work with a professional to determine if you could correct your vision permanently with LASIK surgery, call the office at (904) 355-5555 today. Our practice is located at 2001 College Street and accepts new patients seeking assistance for their vision needs and eye health.
Posted in: LASIK