Services for all ages at Jacksonville Eye Center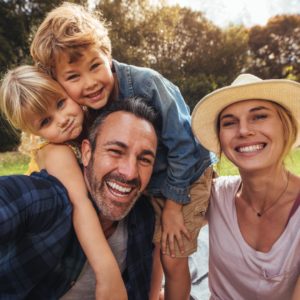 At Jacksonville Eye Center, we provide services for the entire family! Jacksonville, FL area patients of all ages can seek comprehensive treatment. This includes eye care for children, adolescents, adults, and seniors. From eye exams to surgical interventions, we can help!
Children/adolescents – with children, we understand that the eyes are developing. Many conditions may be corrected with early diagnosis and intervention, such as lazy eye (amblyopia). When these conditions are spotted, our team can work with parents to get children the care they need to correct these concerns and restore their vision. We also offer comprehensive eye examinations and can provide prescriptions for corrective eyeglasses and contacts.
Adult – as patients age, their need for eye care becomes even more important. This is key when conditions impact individuals later on in life, including dry eye or glaucoma. Many of our adult patients are also interested in learning more about getting rid of corrective lenses, including eyeglasses and contacts. This can be achieved with surgical solutions such as LASIK.
Senior – seniors require extensive monitoring when it comes to their eye health. This is because many degenerative conditions can form after the age of 40 and 50. Seniors can receive services including KAMRA inlays, IOL's (intraocular lenses), glaucoma, and cataract surgery. Additionally, we provide immediate evaluations for patients who are dealing with the signs of retinal detachment, which includes flashes and floaters that appear int eh field of vision. Certain conditions require care by a doctor when they develop to avoid permanent vision loss.
In addition to providing evaluations and treatments, we can educate patients on signs and symptoms of conditions to look for and when to get assistance. We believe that education and preventative measures can help protect our patients' eyesight and reduce the risk of common problems that occur at any age!
Request an appointment with the staff at Jacksonville Eye Center today!
Jacksonville, FL area patients who are interested in obtaining quality care for the entire family are encouraged to book a consultation visit with Dr. Robert Schnipper and his team. Call (904) 355-5555 to schedule a time to visit our staff at 2001 College Street. We are always accepting new patients and families into our practice for comprehensive eye care solutions!
Posted in: Eye Care Services