Why Finding the Best Cataract Surgeon in Jacksonville is Easy
Are you looking for the best cataract surgeon in Jacksonville? There are some things that you should take into consideration when making this decision.
Many cataract surgeons claim to be the "best" at what they do, but when you look a little closer, you can begin to wonder whether they are. How do you know whether you're making the right decision?
There are some key factors to consider when considering a cataract surgeon. When you look at these, the choice becomes clear.
Keep reading to learn why finding the best cataract surgeon in Jacksonville is easy!

1. Consider what Patients are Saying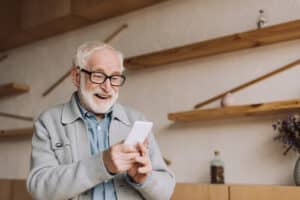 Who better to help you decide which surgeon to choose than others who have been in your exact position? Previous cataract surgery patients can be incredibly valuable.
Gathering the opinions of those you know, family, friends, or coworkers who had cataract surgery at the practice you're considering can make a significant difference. In the end, this is your decision to make.
Cataract surgery is far more common than you might think. Many people develop them as early as their forties, even if they don't realize they have them.
There's a good chance you know one or more people that already had cataract surgery. They may have thoughts they wish someone would have mentioned before the procedure.
The more testimonials, the better, so look beyond your community too. There are many places to find reviews online, from Google and Yelp to Healthgrades.
Start by looking at a cataract surgeon's overall rating. Pay special attention to how patients felt about their experience.
Were they comfortable? Were they glad they chose the surgeon they did? Did their surgeon have a good bedside manner that made patients trust them? These are all things that matter when you're looking at cataract surgeons in Jacksonville.
We at Jacksonville Eye Center have plenty of positive testimonials, such as this: "I had cataract surgery in one eye and am scheduled to undergo the other in a few weeks. Dr. Schnipper is so kind. He actually talks to you so that you understand what the issues are and explains what he can do to help. His surgical staff are all very friendly and comforting as well."
Remember that you should take all reviews with a grain of salt, especially those found online. But if a common theme stands out to you, take note. It may give you a better understanding of what to expect if you pick a certain cataract surgeon.
2. Consider the Surgeon's Background
A solid educational background and years of experience make a winning combination for a cataract surgeon. When choosing between surgeons, don't overlook the value of their education and experience.
They are directly related to the level of skill a surgeon possesses. They also demonstrate how dedicated a surgeon is to eye care.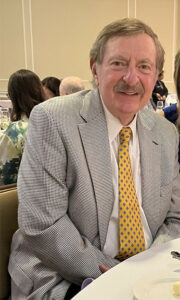 Dr. Schnipper founded the Jacksonville Eye Center in 1972. That means he's been working as an ophthalmologist for fifty years!
He's performed thousands of cataract procedures and has the happy patients to prove it. On top of that, Dr. Schnipper was the first to introduce cataract surgery with lens implantation to the Jacksonville area in 1974.
Jacksonville Eye Center has always been at the forefront of the eyecare industry by offering state-of-the-art IOLs and modern technology. Dr. Schnipper's educational background is equally impressive.
After studying medicine at the prestigious Northwestern University Medical School, Dr. Schnipper trained at the Manhattan Eye and Ear Hospital. There he had the great honor of learning straight from the father of modern cataract surgery, Dr. Charles Kelman.
It's always a good idea to ask a surgeon how many cataract surgeries they have performed. Knowing this number gives you a clear picture of the extent of their experience.
Dr. Schnipper has performed over 27,000 cataract and lens implant procedures and counting!
3. Review Their IOL Options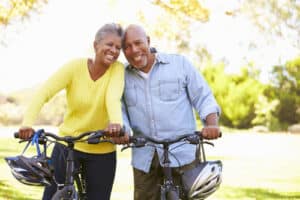 When you get cataract surgery, you'll have the cloudy natural lens removed and replaced with a new, artificial lens. This lens is called an intraocular lens, or IOL.
There are many kinds of IOLs. When looking at different cataract surgeons, make sure they offer various IOL options.
There are two general categories of IOLs: standard and premium. A standard lens only allows you to see clearly at a single distance, while a premium one can focus at multiple distances.
If you want to reduce your need for glasses after cataract surgery, your cataract surgeon needs to offer premium lenses. We at Jacksonville Eye Center have a full range of premium lenses available.
These include the Tecnis® Symfony IOL, Tecnis® Multifocal IOL, Toric IOL, and Multifocal/Restor. They can correct for nearsightedness, farsightedness, astigmatism, and even presbyopia.
This range allows us to select the best option to meet your needs so that you can achieve your visual goals. Wouldn't you love to reduce your dependence on glasses and improve your vision? It's all possible when you choose a premium lens!
4. Research the Technology Used During the Procedure
The technology used in cataract surgery is not all the same. Not every cataract surgeon uses the same technology. Developments and advancements are constantly occurring, especially regarding premium lenses. Before you choose a cataract surgeon in Jacksonville, make sure they don't use outdated technology.
You'll find that Jacksonville Eye Center has always been at the forefront of advancements in cataract surgery. We were the first to bring innovative eyecare technologies to Florida and the greater Southeast region.
Using the most current technology not only makes the procedure safer than ever but also makes it even more accurate. You'll find that we offer our patients a state-of-the-art surgery center.
Our surgery center allows our surgeons to utilize the latest technology to deliver the highest standard of patient care. It was created for our patient's comfort and for the best possible outcome.
If you are looking for the best cataract surgeon in Jacksonville, look no further. Schedule a cataract consultation at Jacksonville Eye Center in Jacksonville, FL, today!
Posted in: Cataracts