Why a Premium IOL is Worth it for Active Lifestyles in Jacksonville
Do you enjoy playing golf, swimming, or taking walks on the beach? Do you have cataracts standing in your way of doing the things you love? 
Cataracts are a part of life and getting older. But you don't have to live with the effects of cataracts forever. One of the most critical decisions you'll make with your eye doctor before having cataract surgery is what kind of intraocular lens (IOL) you'll have. 
If reducing your dependence on glasses and contacts after cataract surgery sounds appealing, a premium IOL may be for you. When you have to wear glasses or contacts daily, it can put a damper on your favorite activities. 
People across Florida love the difference a premium lens has made in their lives. Keep reading to discover why a premium IOL is worth it for active lifestyles in Jacksonville!
What is an IOL?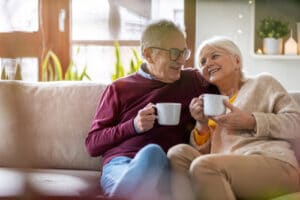 When you have cataract surgery, your eye's natural lens is removed and replaced with a clear, artificial one called an intraocular lens. You can also have an IOL implanted during refractive lens exchange surgery. 
There are what feels like endless IOL choices, depending on your visual needs. Having an IOL is necessary because it allows you to see clearly after cataract surgery. With so many IOLs available, you'll have no problem finding one that suits your lifestyle and other needs.
What is a Premium IOL?
Not all IOLs are the same. There are two main kinds of lenses: monofocal lenses and premium lenses. During your cataract evaluation at Jacksonville Eye Center, we will discuss your needs, goals, and options to determine the best fit for you. 
Standard, monofocal IOLs can only correct your vision at a single distance. Because they can only focus on one fixed point, they are also called monofocal lenses. 
Patients can choose to see clearly when looking at something up close or far away, but not both. As a result, they will probably still need to rely on glasses regularly after having cataract surgery.
Premium IOLs, on the other hand, can correct your vision at multiple distances. One of the most popular kinds of premium IOLs is multifocal lenses. 
They allow you to see clearly when looking at things up close, far away, and at intermediate ranges. Most patients who choose this type of IOL significantly reduce their dependence on glasses or contacts. Many are even able to give up visual aids altogether. 
At Jacksonville Eye Center, we offer a variety of premium lenses. These include the Tecnis® Symfony IOL for presbyopia, Tecnis® Multifocal IOL, Toric IOL for astigmatism, and Multifocal/Restor lens. 
Take a Class at CycleBar Without the Hassle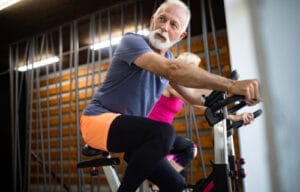 After choosing a premium IOL, why not take your new vision for a whirl at a spin class? At CycleBar Gateway Village, you can pedal your way to a healthy mind and body alongside others to the beat of fun, empowering music. 
When you're trying to enjoy your ride, however, glasses or contacts can be quite the hassle. Glasses can easily slip off your face, interrupting your class. Contacts can dry out and become uncomfortable, making it challenging to finish your session. 
With a premium lens, you'll no longer need visual aids to see the instructor in front of you or the screen on your bike. A premium IOL allows you to focus on your ride in peace.
Play a Round at Bent Creek Golf Course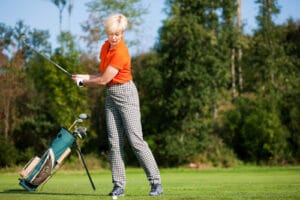 Does your perfect day include a round of golf? After getting a premium IOL during cataract surgery, your great day will become even better. 
There is no shortage of excellent courses in the Jacksonville area, but the 18-hole, picturesque Bent Creek Golf Course is a real gem. In addition to your standard round, you can have a ball at special events like Night Golf Scramble, complete with glow balls. 
You can also participate in Footgolf, a mix between soccer and golf. Plus, golfers of any level, from beginner to experienced, can work on their swing at the driving range. 
It can be challenging to have a successful game if you are having difficulty seeing the hole or the layout of the green. If you want to see it all clearly without needing visual aids, a premium IOL is an excellent option. 
Add the possibility of having better vision than ever before, and it becomes an incredible way to see the world!
Revel In the Gorgeous View at Hanna Park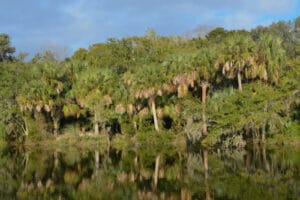 Breathtaking beach views continually enchant those lucky enough to call Jacksonville home. The next time you go for a walk in the sand at Hanna Park, a premium lens can make an already beautiful view appear to be in crisp, clear high definition. 
Whether you go for the sunrise or sunset, you want to see it with unbelievable clarity. A premium IOL makes it easier to spot seashells as you walk along the shore. 
Activities at Hanna Park aren't just limited to walking along the 1.5 miles of white-sand beaches. There's surfing, ocean kayaking, and bike trails nearby. 
These activities become much more delightful when you eliminate the need for glasses and contacts, thanks to a premium lens. You can take a minute to absorb all the sights without anything to hold you back. Choosing a premium IOL can give you a new enhanced way of seeing everything around you. You may even wonder why you waited so long before deciding to have cataract surgery!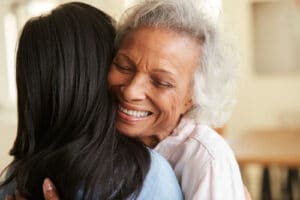 Are cataracts and visual aids putting a damper on your active lifestyle? Schedule a cataract consultation at Jacksonville Eye Center in Jacksonville, FL, today to find out if you are a good candidate for a premium lens. Isn't it time to change your life for the better?
Posted in: Cataracts