5 Places to Go that Make Jacksonville More Fun After LASIK
Do you hate waking up every morning with blurry vision or fumbling to find your glasses? These may be minor frustrations, but they can make living in a place as extraordinary as Jacksonville feel like you're missing out on experiencing its full potential.
Jacksonville is home to miles and miles of gorgeous, white sand beaches and almost endless entertainment, from live concerts featuring the nation's top acts to rip-roaring football games.
It shouldn't be any surprise at all that US News & World Report's latest list of the "The 25 Best Places to Live in the US" featured Jacksonville! Anyone who has spent time here can see why!
How can you make Jacksonville even more amazing? By getting LASIK! Jacksonville and LASIK go together like the surf and the sand: they're the perfect combination.
When you have the pleasure of living in the Sunshine State's largest city, you owe it to yourself to experience it with your best possible vision. Keep reading for five places to go that make Jacksonville more fun after LASIK!
1. See Art as It's Meant to Be Seen at the Cummer Museum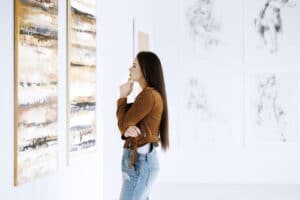 When you view a piece of art, expecting some distortion is normal. After all, art isn't meant to be experienced online.
A masterful artist's creation can become pixelated and blurred. But when you view art in person after getting LASIK, you'll see it exactly as it was meant to be seen: crisp and clear!
It's no accident that LASIK improves your eyesight beyond what glasses and contact lenses could achieve. That's why most LASIK patients end up with 20/20 vision or better.
Your depth perception, contrast, and ability to see the tiniest details will also significantly improve. If you're looking at a magnificent piece of art, these things will take your art viewing to the next level.
The Cummer Museum of Art and Gardens is the largest museum of fine arts in Northeast Florida. With more than 5,000 pieces of art to appreciate, your eyes will be in for a real treat.
Plus, touring the indoor museum is a great way to stay cool on a hot day. When you're ready to head back outside, blooming art awaits you.
With the St. Johns River rippling in the background of the gardens bursting with flowers, fountains, and sculptures, you'll feel as if you're in a dreamy painting. The best part is that you'll see it all in high definition after you've had LASIK.
2. Explore the Natural Beauty of Little Talbot Island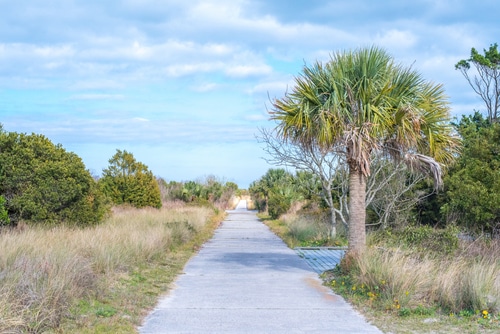 With one look at the pristine coastline at Little Talbot, you'll remember why living in Jacksonville can feel like a permanent vacation. This state park is a respite from the hustle and bustle of everyday life.
While many beaches can be teeming with activity, Little Talbot is a rare glimpse into nature untouched. Despite its name, Little Talbot offers plenty of fun.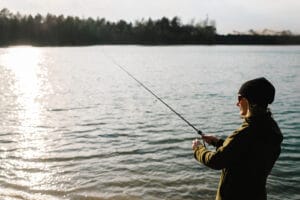 Whether you enjoy fishing, bird watching, kayaking, or beachcombing, a day spent at Little Talbot is a day well spent. When it's time to cool off, you can dip in for a swim or glide through the water on your surfboard without having to stop and consider your ability to see.
Before LASIK, you may have needed to find a place to put your glasses or wondered if you could safely take out your contact lenses. But after LASIK, these are worries that are in the past!
Anyone that's tried to enjoy Jacksonville in the summer knows that visual aids and water simply don't mix. Once you have LASIK, you'll have one less thing to worry about. In the perfect place for relaxation, who wouldn't want that?
3. Shop and Eat at St. Johns Town Center
St. Johns Town Center is a shopper's paradise with more than a million square feet of retailers. From Apple to Louis Vuitton, you can find everything you could ever want in this open-air mall.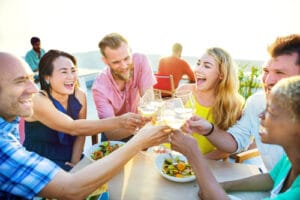 Browse easily as you peruse storefronts and wander inside to discover your next great buy. Once you've shopped until you've dropped, choose from dozens of delectable dining options, including the RH Rooftop Restaurant.
Many people are surprised to find that their favorite foods taste even more delicious after getting laser eye surgery. Although it seems a little silly, heightening one sense can elevate another.
You can also look forward to crisper, sharper vision, which is handy when snapping a quick picture of your meal to share with your followers. When you get LASIK, your eyes will not only thank you but so will your tastebuds!
4. Catch a Game or a Tour at the TIAA Bank Field
If you like football or stadium foods like pretzels, street tacos, and even jambalaya, you must spend a couple of hours at the TIAA Bank Field. Cheer on the Jaguars on game day as you catch every play on the world's largest video boards from the stands or the pool.
That's right; the TIAA Bank Field is the only stadium where you can swim while watching the game. After LASIK, you won't have to worry about water droplets.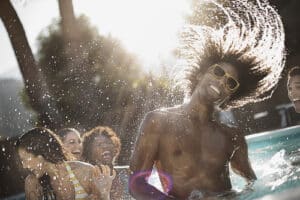 No more water will get on your glasses and block your view, or pool water will irritate your contacts. You won't have glasses or contacts to think about on game day!
Even when there's no game, the Bank is still worth a trip for a guided tour or to catch a legendary music show like the Def Leppard, Mötley Crüe, and Poison tour. Whether it's a game-winning field goal or a guitar spin, you'll be able to see it all clearly with LASIK.
5. Hop On the Jax Ale Trail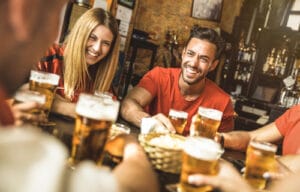 How do you choose where to go for a beer when so many options exist? Instead of choosing, try them all with the Jax Ale Trail!
Craft beer enthusiasts can sample the best of Jacksonville's growing beer scene with the Jax Ale Trail, where you can drink and win. This self-guided tour will take you through over twenty breweries, including Intuition Ale Works, Engine 15, Aardwolf, Veterans United, and Bold City Brewing.
Many of these have even won medals at the Best Florida Beer Championship! Get started by grabbing a Brewery Passport from the first brewery you enter or from a visitor center.
You'll get a stamp on your Brewery Passport for each brewery you visit. Every stamp you receive will get you one step closer to prizes like t-shirts and koozies.
What better way to celebrate your new and improved vision than grabbing a drink with a few friends? Besides sharper vision, you can look forward to saving time and money thanks to LASIK. There's nothing like changing your life for the better, and getting LASIK is the perfect place to start!
Are you ready to take fun in the Sunshine State to the next level with LASIK? Schedule a LASIK consultation at Jacksonville Eye Center in Jacksonville, FL, today!
Posted in: LASIK