LASIK Surgery versus Continued Contact Lens Use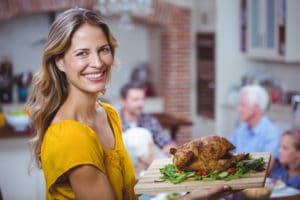 While the use of contact lenses is a popular way to correct one's vision, they do have their own drawbacks and limitations that can make them problematic for some patients. Contact lenses require daily care and maintenance, and men and women may experience some inconveniences that are associated with contact lens wearers. Patients considering LASIK eye surgery to permanently improve their vision may wonder whether or not the procedure would be beneficial to them—and a better solution than the continued use of contact lenses. Dr. Robert Schnipper of Jacksonville Eye Center welcomes patients in the area of Jacksonville, FL to request a consultation with the team to learn more about the advantages of LASIK eye surgery versus contact lenses.
What are the benefits of LASIK surgery when compared to continued contact use?
Many patients have similar complaints when it comes to using contact lenses. They may deal with the high cost of obtaining contacts for daily use, and the constant risk of losing contact lenses or experiencing infections and dryness of the eye. This is the point when patients start considering alternative solutions such as LASIK eye surgery. LASIK eye surgery is often the best solution because:
It can be used to treat the most common vision concerns including astigmatism, nearsightedness, and farsightedness
Use of corrective lenses or eyeglasses is often reduced or eliminated completely.
Patients can avoid the common morning routines associated with wearing contact lenses or eyeglasses, such as cleaning and care.
Patients avoid risking the breakage of eyeglasses or loss of contacts during sports and activities, especially swimming.
While the procedure requires a higher up-front cost, LASIK still remains cheaper in the long run when compared to the purchase, use, and replacement of contact lenses and eyeglasses.
Most patients are a proper candidate for LASIK eye surgery, especially when compared to several years ago when the technology was still in the early stages.
Request an appointment today
Jacksonville, FL area patients consider the benefits of LASIK eye surgery versus continued use of contact lenses are encouraged to schedule a visit with Dr. Robert Schnipper of Jacksonville Eye Center. Call (904) 355-5555 to book an appointment at the practice, conveniently located at 2001 College Street. Dr. Robert Schnipper and his associates are always welcoming new patients into the office for quality eye care solutions.
Posted in: LASIK