Choosing an IOL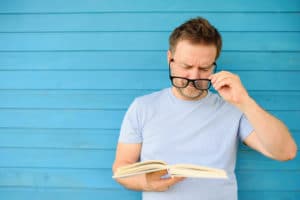 When patients have perfect eyesight, they can see both near and far with clarity. However, those who do not have perfect eyesight may need some help with a medical professional. Certain vision problems and conditions need to be damaged as soon as possible to reduce the damage they can cause. However, other eye disorders may require surgery to treat. Patients who have developed severe cataracts may find that the condition may become severe enough to require cataract surgery. During the cataract surgical procedure, the natural lens that is clouded and blurred is replaced with an artificial lens, sometimes known as an IOL or "premium intraocular lens." Patients who do not have perfect eyesight can choose special IOLs that can eliminate their need for contact lenses and prescription eyewear.
What is an IOL?
Intraocular lenses are used in correcting common vision problems while at the same time, eliminating cataracts from the natural lenses. These vision correction devices are surgically placed into the eye to replace the patient's own, original natural lens that is removed during this surgery. Most patients with relatively healthy eyes can benefit from improved vision with the use of IOLs.
How do I choose the right IOL?
Your eye doctor who is helping you in your journey to better vision can evaluate you to determine the problems at hand. Whether you have an astigmatism or are experiencing myopia or hyperopia, there is an IOL for you! A diagnosis of certain conditions will set the stage for the proper IOL that might help you, and our providers at Jacksonville Eye Center are pleased to provide recommendations for individuals based on their medical history and their vision health. Certain eye disorders may make specific IOLs more desirable than others, and these choices may seem overwhelming to someone who is unfamiliar with the solutions used for many patients in the area.
Call Jacksonville Eye Center today to discuss your premium lens implant options
If you are in a position of choosing an IOL for your upcoming surgery, it is time to speak to a professional about your options. Call Dr. Robert Schnipper and his team at (904) 355-5555 to request a consultation visit and initial evaluation. The office is located at 2001 College Street and accepts new and current patients in and around the area of Jacksonville, Florida.
Posted in: IOLs