Am I A Good Candidate for LASIK?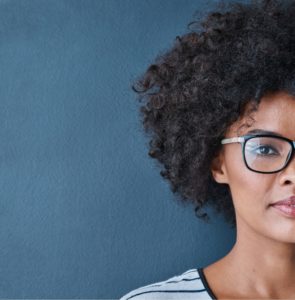 So, you're finally ready to ditch the glasses, throw out the contact lenses, and get LASIK. We can't blame you. Waking up in the morning and being able to see immediately is something a lot of us wish we had. Thankfully, you don't have to be born with perfect vision to be able to have perfect vision these days.
But, before you get your hopes up, you should know a few things about LASIK. Specifically, you should know what requirements we're looking for to perform LASIK surgery. Keep reading to see if you're a good candidate for this life-changing surgery.
You must be at least 18 years old to get LASIK surgery.
You must be in generally good health. If you have an autoimmune disease or other certain diseases, LASIK might not be the best option for you.
You must have healthy eyes. Specifically, you need your eyes to be free of infection, eye diseases, and scar tissue. Depending on your eye health history, LASIK might not be a great fit for you.
Can you give up contact lenses for an extended period of time? Contact lenses can change the shape of your cornea, so you will need to stop wearing them before your candidacy can be fully appreciated. The amount of time may vary, but between two weeks to four weeks is a good estimate to anticipate.
Also, did you know that pregnancy hormones can change your eyes? If you are planning on becoming pregnant, you may consider waiting to get LASIK until after you have had your baby to have the best LASIK results.
Just because you don't fit all of the requirements today, it doesn't mean that you may not be a great LASIK candidate in the future. These powerful lasers are constantly improving, and so are the results that we are able to achieve.
If you are interested in a consultation to see if you are a good candidate for LASIK, give us a call at 904-355-5555 and we will be glad to schedule an appointment for you. Our doctors can break down all of the details about LASIK for you.
Posted in: LASIK