What are premium IOLs?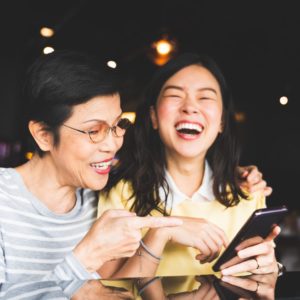 During cataract surgery, Dr. Robert Schnipper of Jacksonville Eye Center will replace a patient's natural lens with a premium IOL, or "intraocular lens."  Premium intraocular lenses are one way for our team to provide patients with not only a replacement solutions for their clouded natural lenses, but address other vision concerns at the same time. With the use of premium IOLs, many patients can see better without the need for prescription glasses or contact lenses. During an initial consultation with our providers, patients can find the help they need at Jacksonville Eye Center.
Understanding cataracts
Cataracts is a progressive condition that can cause the natural lens of the eye to become cloudy. This impacts a patient's vision over time, and eventually can become severe enough where they can no longer read a book or drive a car. At this point, it is important for patients to speak to a professional about their options for treatment. Our team will often recommend surgery, during which the cloudy lens is removed and a premium IOL is placed.
What premium IOLs are available at Jacksonville Eye Center?
Dr. Robert Schnipper offers a selection of premium intraocular lenses for patients to consider, including:
Monofocal lenses
Multifocal lenses
Accommodating lenses
To choose the best one, patients need to have a comprehensive evaluation performed at Jacksonville Eye Center, during which Dr. Robert Schnipper can make educated recommendations for a patient based on their unique situation. Evaluating a patient includes an eye examination to ensure patients could benefit from treatment, while also speaking to them about their genetic and medical history. After this, he can provide patients the knowledge they need to make the right decision regarding their vision health.
Connect with Jacksonville Eye Center today
Dr. Robert Schnipper of Jacksonville, Florida is excited to offer a wide range of solutions for patients who have struggled with cataracts. If you believe that premium IOLs are right for you during your upcoming surgery, we strongly advise you to call our office at (904) 355-5555 to request a consultation appointment and initial evaluation. We are committed to helping patients achieve better vision and optical health with an experienced team of professionals.
Posted in: Cataracts