Enjoy blade-free LASIK at Jacksonville Eye Center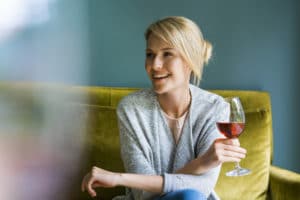 Patients who are tired of wearing prescription eyeglasses and dealing with the struggles of contact lenses may begin to seriously consider the benefits of certain vision treatments available at Jacksonville Eye Center. Our team not only provides LASIK treatment to improve vision permanently, but we are one of the few practices in the area that offer blade-free LASIK treatments, which utilizes a special laser device to perform what used to be a more manual procedure.
Why choose blade-free LASIK treatment?
Blade-free LASIK treatment utilizes FDA-approved laser devices to perform the procedure safely and effectively. Because the laser device uses specialized and advanced technology, it ensures precision results. Patients love the ability to stop using contacts and eyeglasses while undergoing a treatment that offers laser vision correction.
Who is a candidate for blade-free LASIK?
Not everyone is a good candidate for LASIK surgery. However, we do encourage patients to book a consultation appointment with Dr. Robert Schnipper of the Jacksonville Eye Center to discuss their desires and find out if LASIK can help free them from vision correction lenses. A thorough evaluation includes a physical examination and a review of one's medical and family history. Patients with certain eye disorders or conditions may not be able to undergo this treatment. We also encourage patients to ask any questions they may have about blade-free LASIK treatment or other procedures available in our facility.
What are the benefits of blade-free LASIK treatment?
There are many reasons why patients choose Jacksonville Eye Center for blade-free LASIK treatment. This procedure:
Has been performed regularly by Dr. Robert Schnipper
Ensures improved vision
Allows the convenience of freedom from glasses and contacts
Is both safe and effective
Is done quickly and easily in our facility with reduced downtime and recovery
Are you interested in blade-free LASIK treatment?
Connect with the team at Jacksonville Eye Center in Jacksonville, FL today to discuss your needs. We can help educate you on the benefits of LASIK treatment and how it can positively impact your quality of life. Call the office at (904) 355-5555 and schedule your visit with Dr. Robert Schnipper at 2001 College Street.
Posted in: LASIK