Am I a Candidate for LASIK?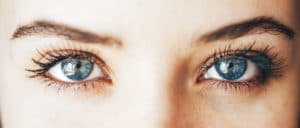 Let's be honest — wearing glasses is not as easy as it seems. From forgetting them home to constantly having to clean them, glasses can become a burden on your everyday activities. Fortunately, you don't have to be trapped wearing glasses for the rest of your life, as LASIK is here to save the day!
But before you go ahead and schedule your LASIK surgery, you need to make sure that you qualify for this innovative procedure.
The Basics of LASIK
LASIK eye surgery is a popular laser refractive surgery that aims to correct vision problems. It involves the use of a special type of laser in order to change the shape of the cornea, eventually improving vision. As a result, LASIK surgery can be a reliable alternative for those wearing glasses.
How Do I Know if I Am a Candidate for Lasik?
Like with any procedure, there are a few criteria that must be met in order to qualify for LASIK. Their purpose is to ensure that doctors can achieve the best and safest outcome possible from your LASIK eye surgery. So, let's check these conditions out!
Overall Health Requirements
You need to be at least 18 years old.
If you suffer from autoimmune diseases or diabetes, you'll have to check with your doctor before attempting LASIK eye surgery.
Some health conditions which require medication can prevent or slow down the healing process. Therefore, you need to tell your surgeon about the medications you have been taking in the last year to check if you qualify for LASIK.
Hormonal fluctuations caused by pregnancy can affect vision stability, which may disqualify you from LASIK. So remember to consult your LASIK physician if you are pregnant.
Eye Health Requirements
Certain eye conditions and diseases can prevent you from giving LASIK a try. These include keratoconus, severe cataracts, retinal diseases, optic nerve diseases, current infections, eye injuries, and even dry eye.
You need to make sure that your eye prescription falls within certain limits. While modern LASIK technology can treat a variety of prescriptions, some are still outside the safety range of LASIK. As a result, you'll need to talk with your eye doctor about your particular prescription to see whether you qualify for LASIK.
What's Next?
Interested in giving LASIK a try? Then, the next thing you need to do is contact your local LASIK professional, such as Dr. Schnipper. Not only will we be able to check your eyes and see if you are eligible for LASIK, but we can also handle the procedure ourselves, sparing you the trouble of finding another doctor. And best of all, we do all that at some of the most affordable prices in the area.
So, why struggle with glasses or contact lenses when one call is what stands between you and your improved vision?
Tagged with: Lasik
Posted in: Eye Care Services, LASIK, Uncategorized